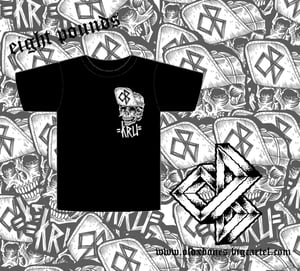 £

6.00 - On Sale
Over the last year we have had some amazing support.
This is a thank you to everyone who has bought anything, reblogged, bombed stickers or helped promote in anyway.
IF YOU HAVE ORDERED FROM US BEFORE, DROP US AN EMAIL AND YOU CAN HAVE IT CHEAPER!
I will be sending out emails detailing this offer but as some of you have bought from us personally, i don't have everyone's address.
Cheers for the support
OXB